News
Welcome!
UIC is located in the heart of Chicago, and reflects the full variety and vitality of our city.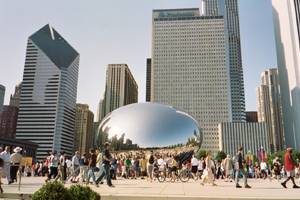 UIC has one of the most diverse campuses in the nation, and the most diverse student body of any University in the Midwest. Students come from 44 states, 101 countries, and almost every ethnic group in the world.
The UIC Mathematics, Statistics, and Computer Science department is ranked in the American Mathematical Society's Group I, consisting of leading Ph.D. granting institutions in mathematics.
Our faculty, staff and graduate students are committed to excellence in Teaching, Research, and Service to our Community and Profession. See our departmental awards page!